Biography
It was 1977 (I was 11 years old) when my uncle handed me the Agfa C90 cassette that would shape the course of my life. We'd been visiting him and his girlfriend for the day and were just leaving to drive home. Knowing that I'd recently acquired a very nice JVC cassette deck, he had prepared a little something he considered suitable for me to cut my teeth on. Upon arriving home I rushed straight up to my room, put on my headphones (I didn't have an amplifier or speakers at the time) and slid the tape into the JVC and pressed play…… After the heart beat, the laughing madman and the vocal crescendo, what I know now is a univibed E minor chord rolled in… and the sonic experience that is Dark Side of the Moon began.
I think this as the moment that I first knew this music was what I wanted do.
I'd always loved music from an early age. Indeed, with my mother an accomplished pianist and opera singer and my father a great fan of jazz and classical, I was brought up by surrounded by it. But this was different: I was fascinated not only by how it was done, but also by the emotiveness of the soundscape. I knew from deep within that I wanted to be able to write, play and create music like this myself.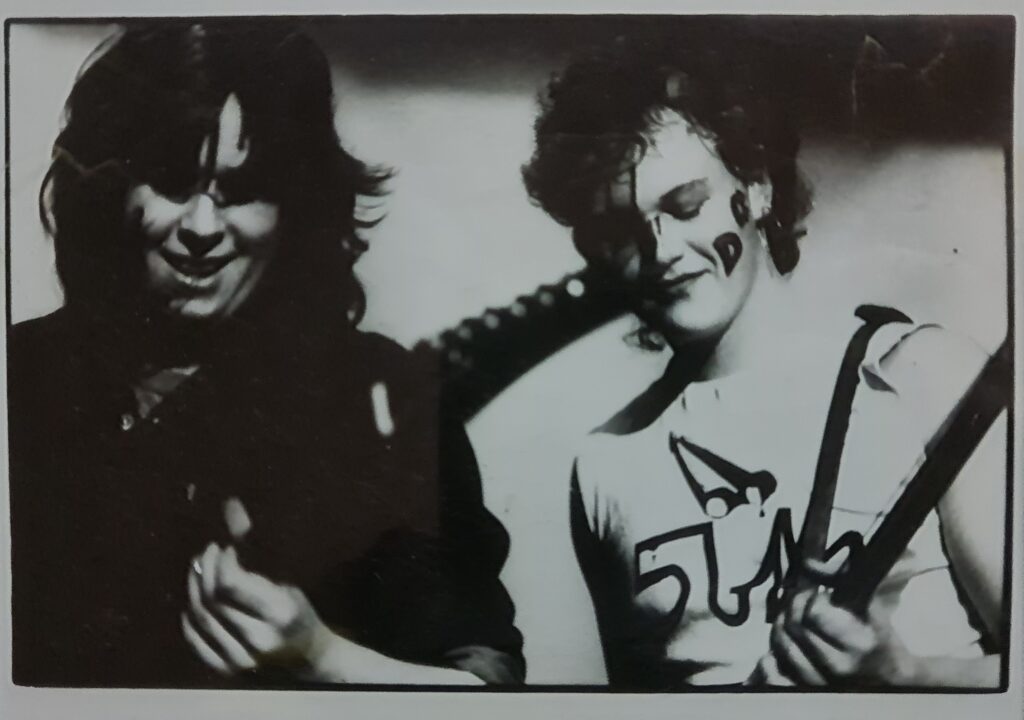 I formed my first band – White Lie – with a group of school friends shortly after this and had my first studio experience recording a demo at a local studio. The band played a few shows at school and local village halls and eventually after a few more recordings ended up reaching the regional finals of the TSB School Rock competition.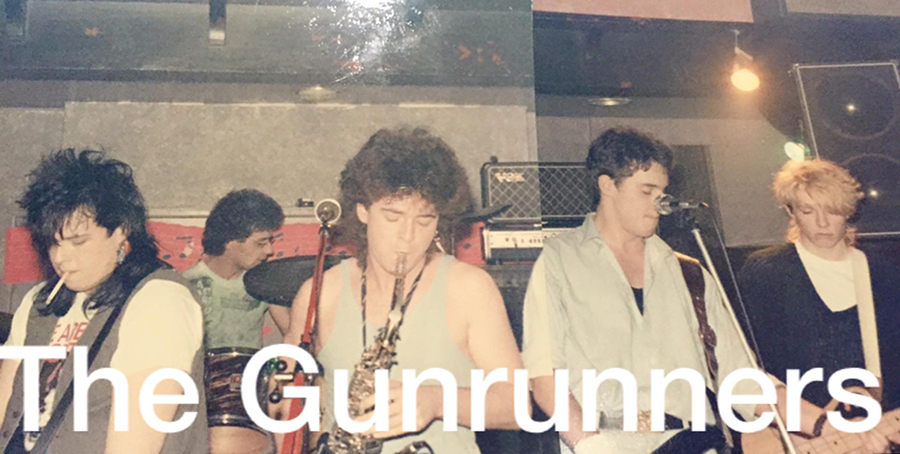 The group morphed in my later teens into The Gunrunners which, amongst others, included Ed Borrie, later of S*M*A*S*H* playing guitar and Simon Coxhill on drums. Eventually, the group disbanded and, after answering an add in Melody Maker, I joined up with ex guitarist of London punk band The Dark Andy 'The Riff' Socratous who was forming a band which became The V2s. A short time later, this group morphed into Soho Roses.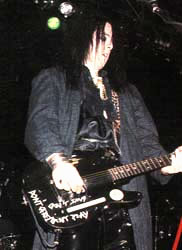 After a couple of years of successful shows and record releases, the band split and, in 1991, I decided to open a recording and rehearsal studio in Hitchin – Damajive Studios – to explore the possibilities of recording and producing music for other artists as well as continuing to write and record my own material. It was during this period that I first got really interested in artist development and production.
The studio did well and I made several well received and successful records there – S*M*A*S*H*, Guns 'N' Wankers – and worked with many local artists along the way. The studio also hosted preproduction for two Rubicon albums and The Verve's Urban Hymns . By 1996/97 I decided that the commercial aspects of running a recording and rehearsal studio were too intrusive on the creative process and closed the business down. I continued to record bands in my private studio and freelanced in several London studios for the next few years.
In 2000, I was offered the opportunity to do live sound at a well known venue – Club 85. This was great as I was being exposed to many different artists and genres, watching artists develop at a very raw level, many of which I helped on their way. Over the next 10 years at the venue, I worked with many artists including Joe Lally (Fugazzi), The Selecter, Enter Shikari, Arthur Brown, Capdown, Lethal Bizzel, Gallows and countless others. During this period I was also doing live sound on the Club's stage at the Rhythms Of The World festival which i played at in 2010 with my post hardcore band Bad Head.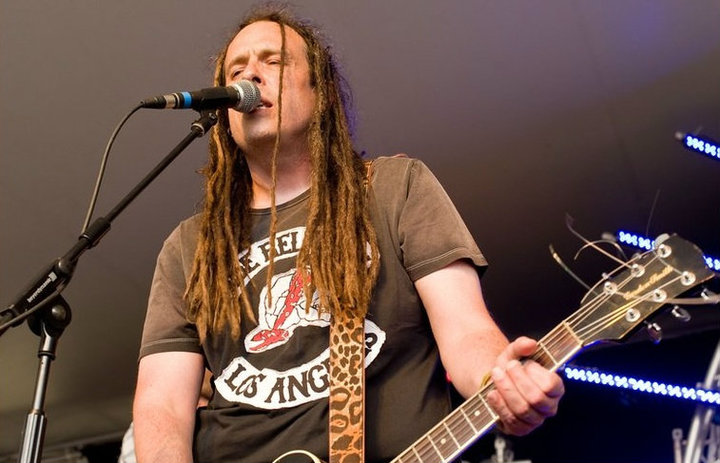 In 2002 another opportunity came my way to expand my creative endeavours with Earthworks Studios, a recording and rehearsal facility in North London. Over the following years at Earthworks, I recorded many records with many different genres of artist, it was a productive time.
In 2011 I felt I needed a shakeup to expand my horizons further. I was a bit disillusioned with the whole digital revolution in music recording and production so I set about setting up all my old analogue gear in my private studio. After recording several albums for S*M*A*S*H*, The Metatron's, The Zipheads and Nick And The Sun Machine on the analogue system, I had another rethink and integrated my analogue and digital systems and Damage Recordings was born…….