DAMAGE RECORDINGS
My private studio consists of a large control room and live room and a chill area.
A comprehensive equipment list…..

Vintage custom AMEK TAC Scorpion – Full Langley upgraded, Neve spec'd caps, wired as front end for interfaces and tape recorders from direct outs and group sends, full access to all outboard.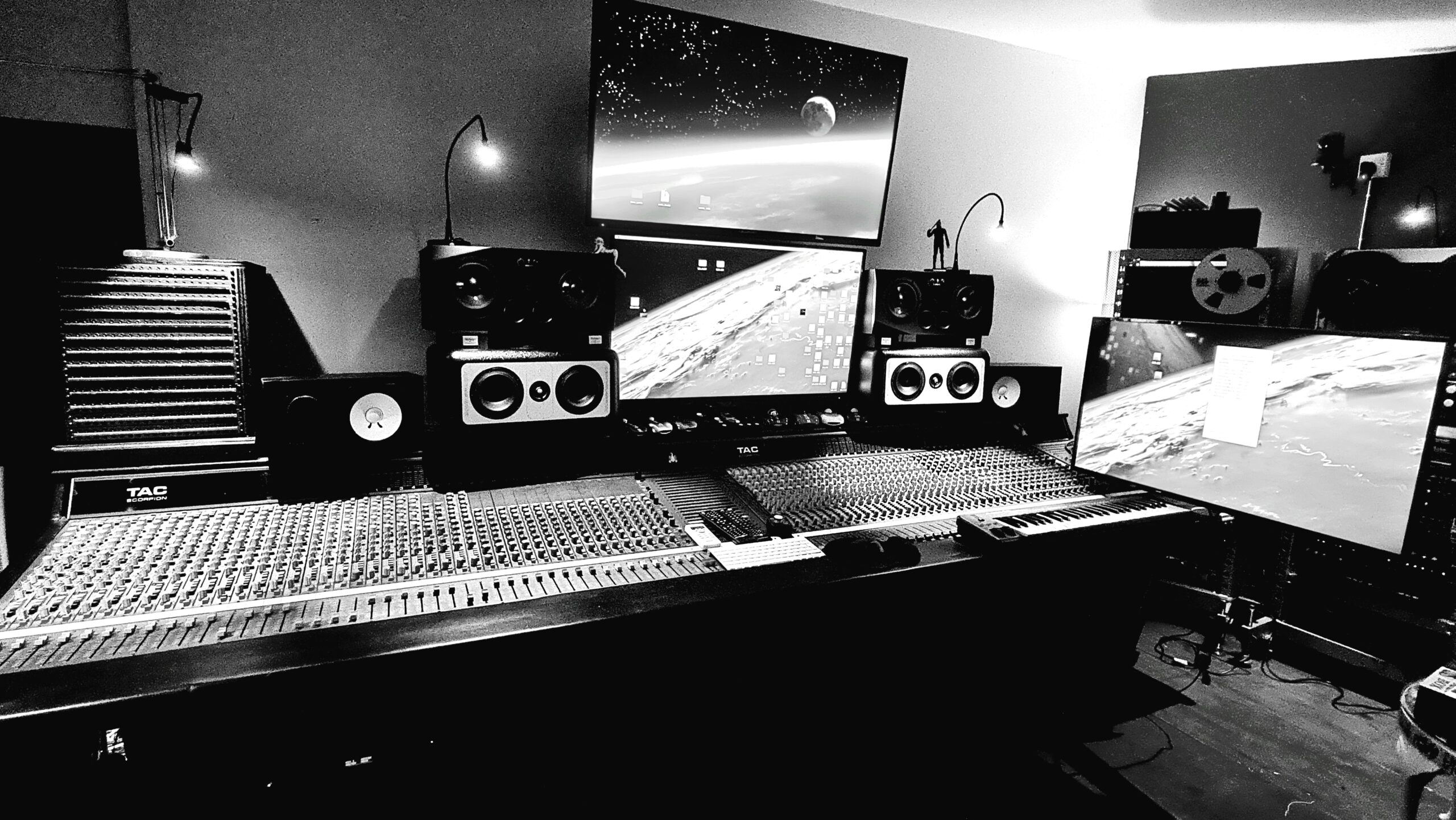 Barefoot MM27's, Adam A77x's, NS10M Studio's, Monroe Eggs, Quested 205's

Mac Pro running Protools, Harrison Mixbus 32c, Logic Pro X,
Brainworxs, Waves, Universal Audio, Slate Digital etc…

Interfaces from Universal Audio, Motu, Focusrite

Mics from AKG, Sennhieser, Shure, Rhode, Joe Meek,
Alesis, Red5, Studiospares, IK Multimedia, Superlux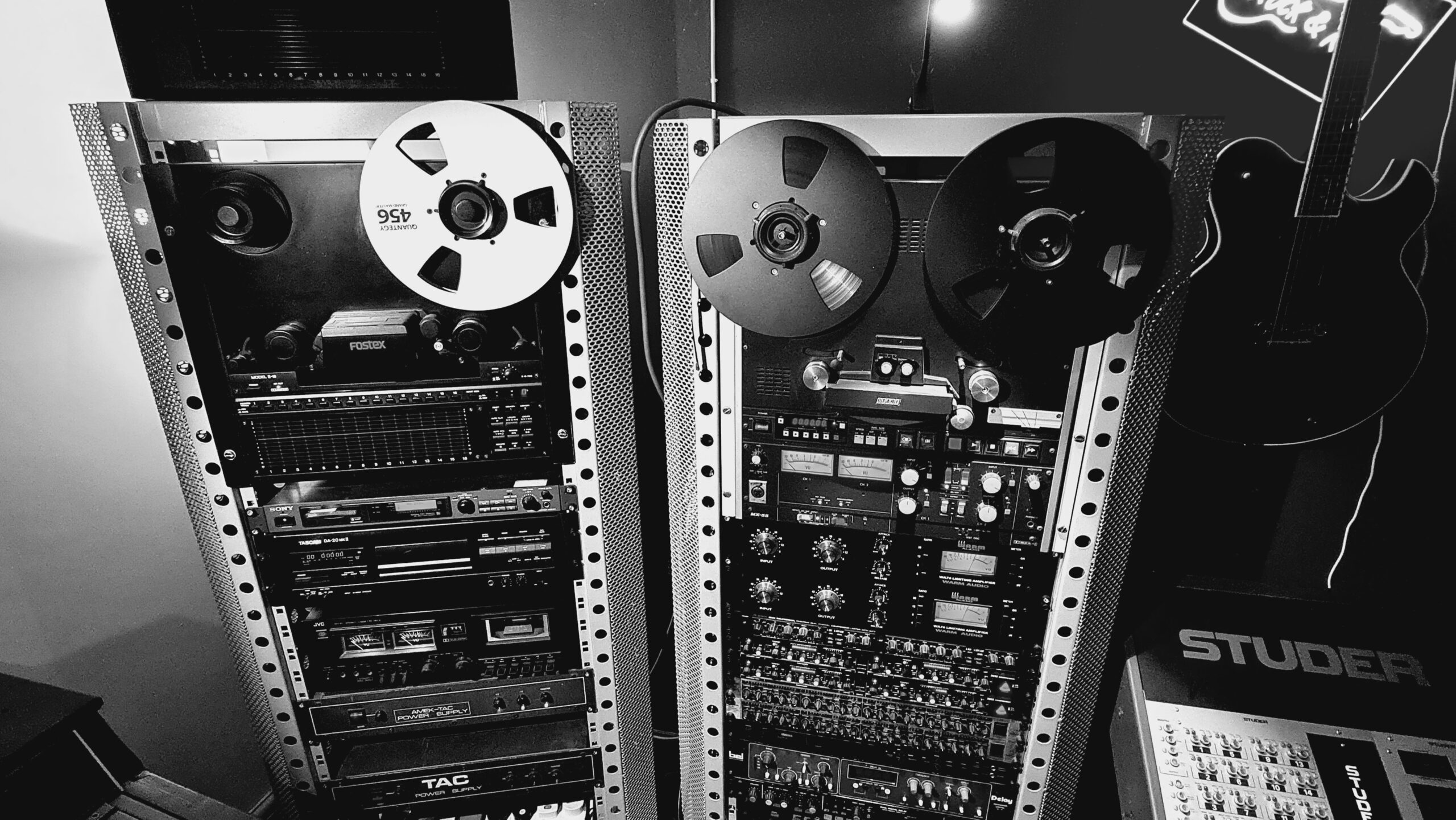 2 x Warm Audio LA76's, Yamaha SPX90, Maxim Dual Digital Delay,
Bel BD 80 Expanded Delay,
Alesis 3630 Compressor, 2 x Alesis 3632 compressors,
2 X Behringer Multicomp 2XL 4 way gate/compressors,
Sony MDS E11 MiniDisc, JVC KD 10N Cassette deck,
Tascam DA 20 MK2 DAT machine.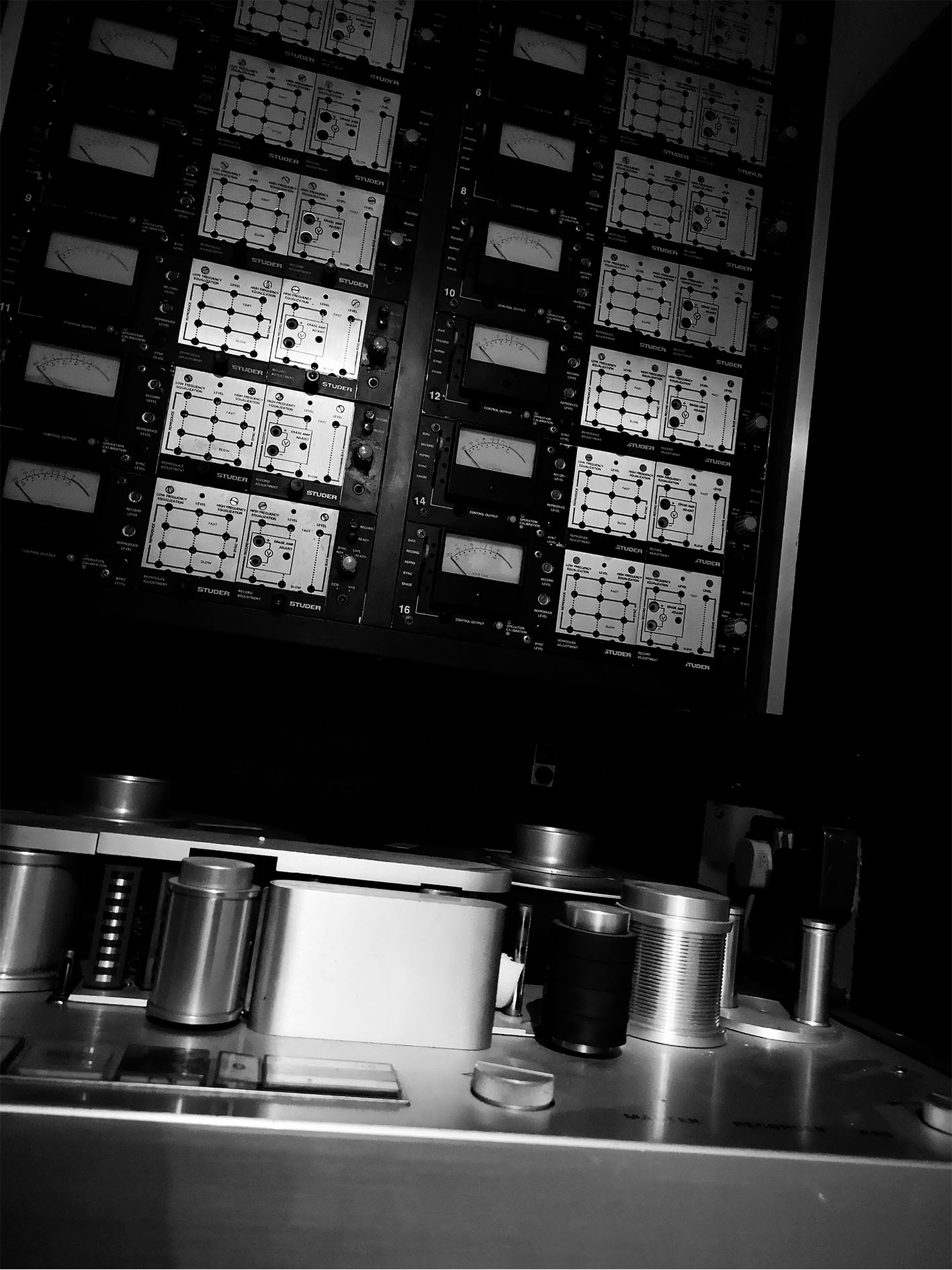 Studer A80 MKI 2 inch 16 track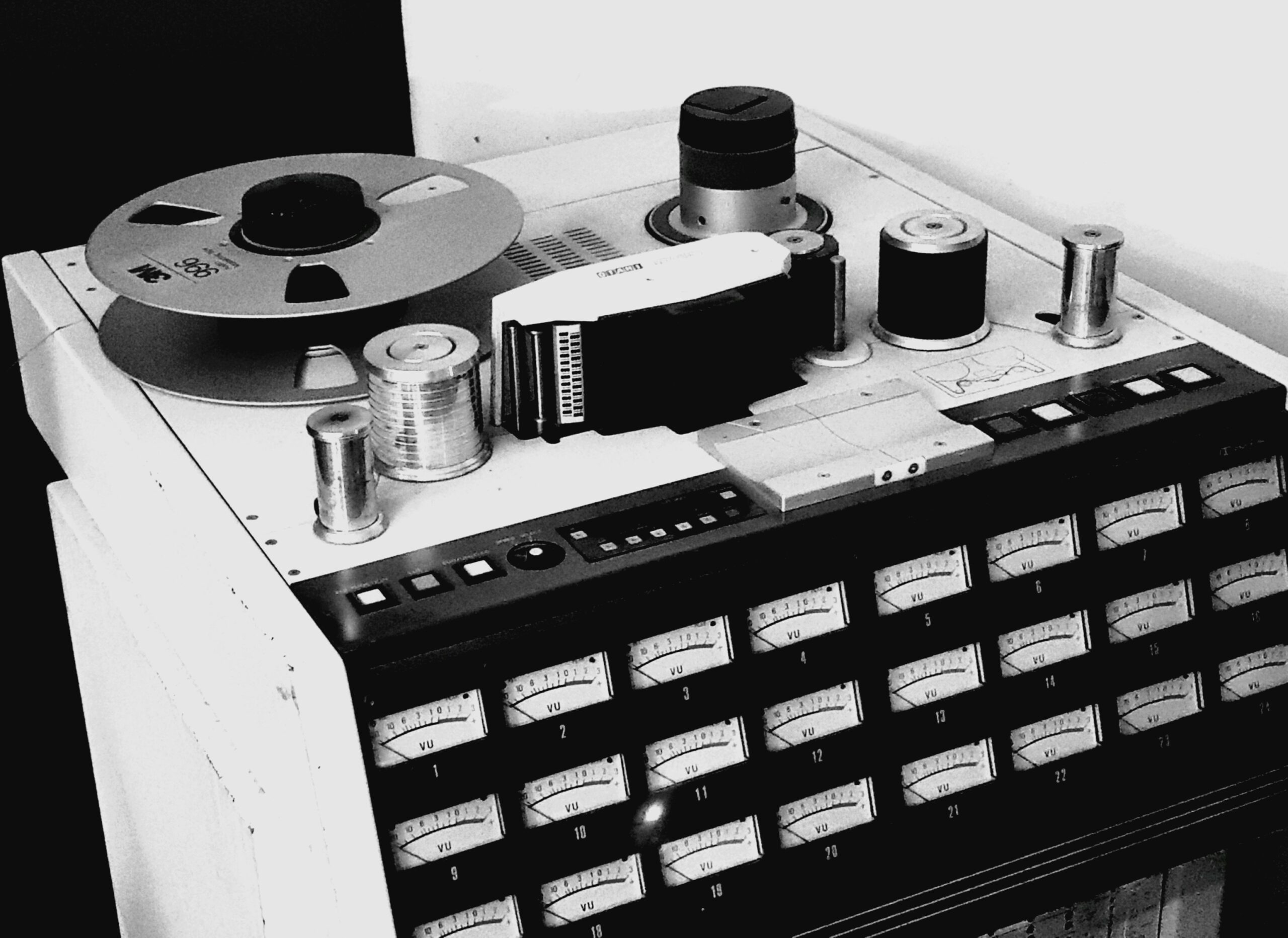 Otari MX80 2 inch 24 track

Otari MX70 1 inch 16 track, Tascam MS16 1 inch 16 track,
Tascam 85/16 1 inch 16 track,
Tascam 85/16B 1 inch 16 track, Fostex E16 1/2 inch 16 track,
Otari MX55 1/4 inch 2 track, Preco F500 1/4 inch 2 track.





Gibson Flying V, Gibson Explorer, Gibson RD, Gordon Smith Galaxy II,
Fender Jazz Bass, Epiphone Thunderbird Bass,
Alvirez Jumbo Accoustic, Ashton 12 String
selection of pedals including Electro Harmonics
Boss GT100, Line6 Pod
Engle combo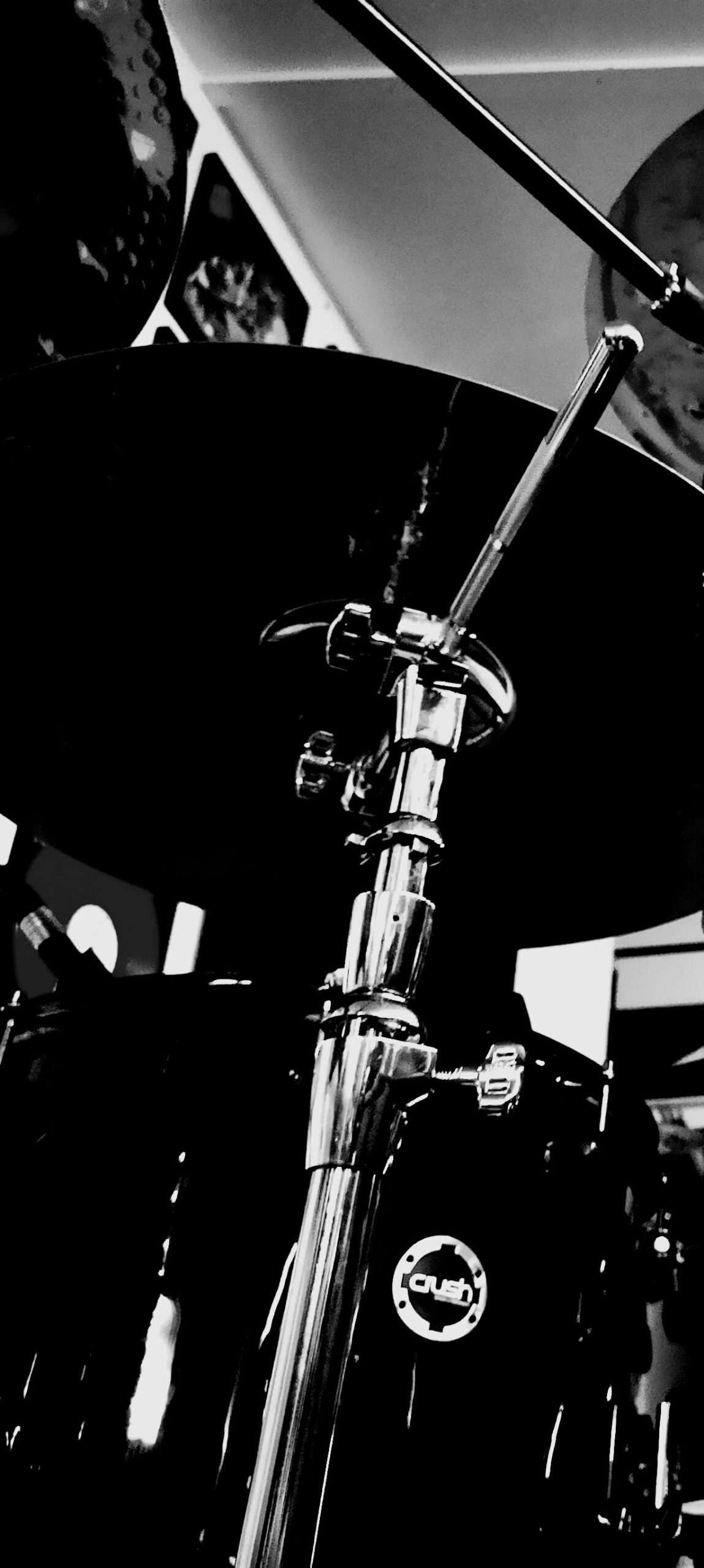 Drums – Pearl, Crush, Mineal,
Yamaha DTXPLORER electronic kit,
Alesis HR16 and HR16B classic drum machines.